ApproachAre Quality Performance Goals and Objectives Defined and Achievable?
RequirementsIs the QMS "Technically Complex" and "Administratively Complex"?
DisciplinesAre Operation and Program Discipline Roles and Responsibilities Defined?
Resource IntegrationIs the QMS Able to Demonstrate Effective Resource Allocations?
QMS StructureHow Does the QMS Look Inside the Company?
InfrastructureDoes the QMS Scope Encompass All Company Operating Requirements?
GQM Advisors understand that some companies may struggle with the complex nature of defining, designing, implementing, maintaining, and improving a formal Quality Management System (QMS), especially when committing to annual quality performance goals and objectives.
A properly defined QMS ensures clear discipline roles and responsibilities, correct identification of technical and administrative requirements, shared ownership at interfaces, allocation and integration of needed resources, and alignment with contract and operational requirements.  A properly designed QMS provides a simple framework that depicts process flows of products and information supported by accurate work steps, data, and data points.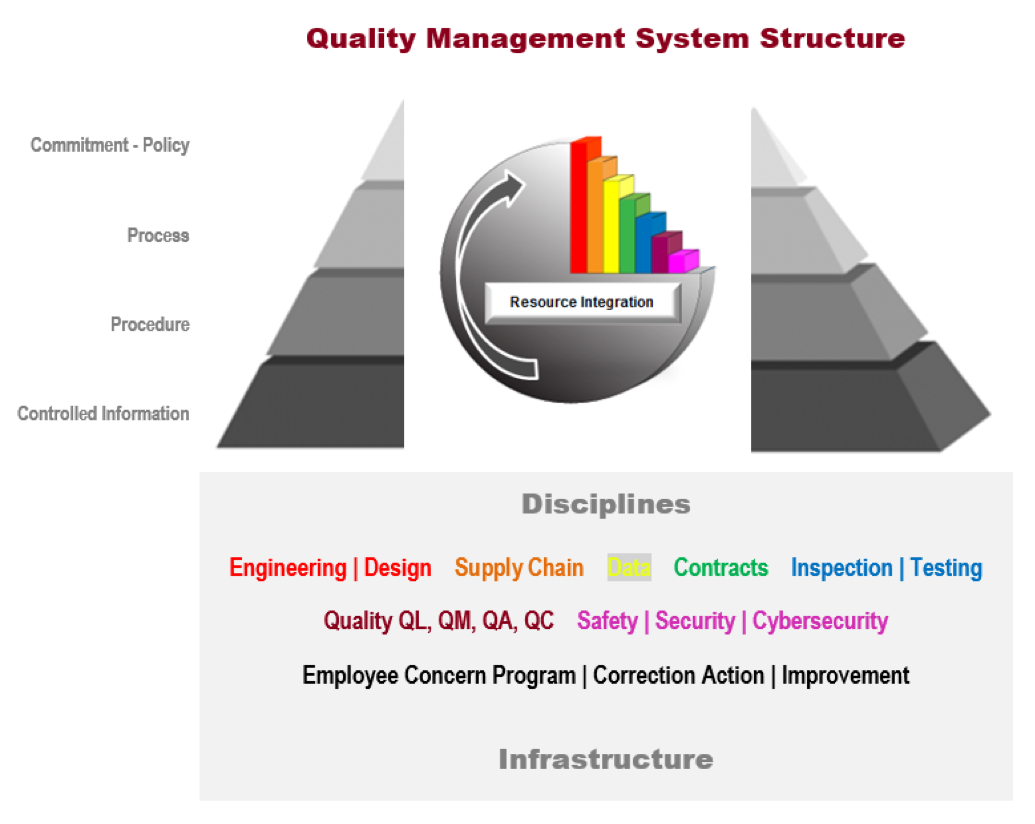 Using the proven quality management tools for your QMS ensures highly effective communications, information accuracy, reduced risk, positive ROI, profitability, timely product and service delivery, all executed within a well-defined / designed Infrastructure.